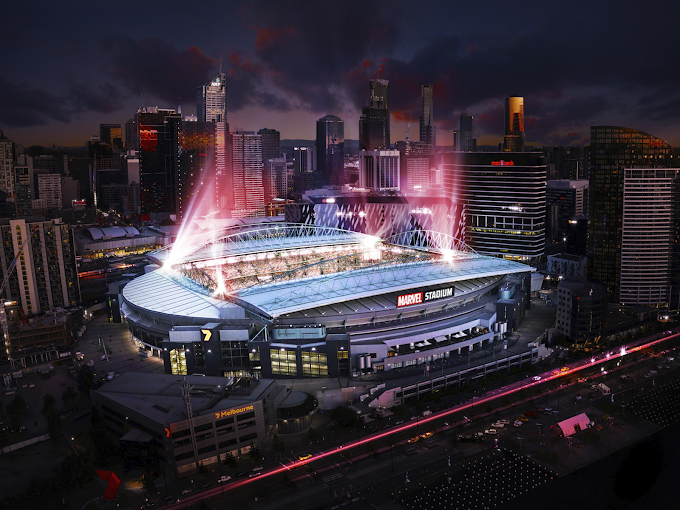 The Client
Located in the heart of Melbourne, Marvel Stadium has welcomed more than 42 million fans through the gates since opening in 2000. Throughout its years, Marvel Stadium has hosted many memorable sporting contests across a multiple of sporting codes (football, cricket, UFC, soccer, basketball, rugby, supercross) as well as concerts for some of the world's biggest stars including U2, Ed Sheeran, Taylor Swift, Adele, Foo Fighters, Justin Timberlake, AC/DC, Bon Jovi, Andre Rieu and Eminem.
The Challenge
Recognising its new partnership with Marvel, and the upcoming redevelopment of the Stadium precinct, Marvel sought to elevate 4 unique experiences, ultimately driving guest loyalty and satisfaction – Retail, Corporate Suites, Functions and Events, and Medallion Club.
The Approach
Strativity used primary research to develop a suite of core insights (unpacking what motivates behaviour at a deep, human level), as well as current state experience maps for 4 unique experiences at the venue. Key opportunity areas (used to focus design activity), combined with a clear articulation of the overarching experience vision (aligned with the business and brand strategy), served as the foundation for 4 Experience Blueprints, designed to deliver target memories and emotions. An optimally sequenced roadmap for activating the experiences helped chart the transformation activities and sequence.
The Results
The key outcome of this engagement was a deep understanding of employee and guest perspectives, a suite of guest pain points and the next best moves required to deliver progress. The subsequent CX transformation program at Marvel Stadium helped to drive increased value for customers of Corporate Suites, Functions and Events, and Medallion Club, improving margins and long-term contracts.