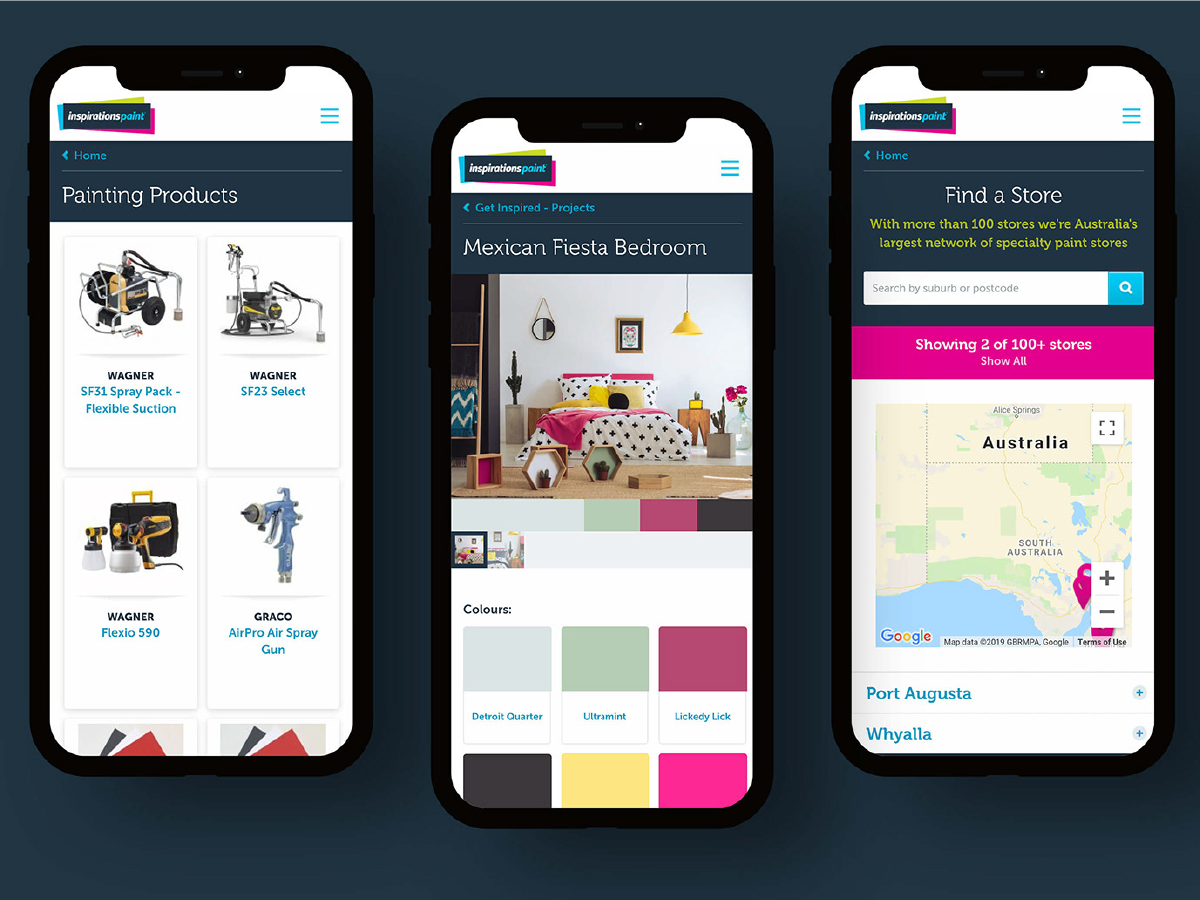 The Client
Inspirations Paint is Australia's largest network of paint stores, with over 130 locations nationwide, supplying both professional painters and DIY retail customers.
The Challenge
Inspirations Paint wanted to identify the beliefs that might be holding the organisation back (inhibiting strategic change) and to develop their target experience aligned with recent investments in store refurbishment and marketing. This was critical work to ensure their differentiated positioning would align with the in store and online experience.
The Approach
Strativity engaged with a cross section of the business to understand the beliefs, mindsets and underlying impediments to change. We designed and deployed a survey to all employees to understand the strength of the signals. This led to a series of SLT recommendations to drive the required change. From here, we reviewed existing research and leveraged employee understanding to develop an understanding of the customer context. A full day co-creation workshop engaged all Branch Managers and culminated in an Experience Blueprint that highlighted the brand objectives, target memories and emotions, key principles and customer narrative across key journey stages (highlighting retail vs trade segment variation). Strativity also delivered the keynote session at the Hamilton Island National Conference and facilitated a high-energy Activation session that centred on revelations from a "Worst Experience Ever' role play.
The Results
Significant improvements were delivered across the branch network as a result of the development of "Inspirations Paint Signature Experiences' that continue to differentiate the organisation relative to its competition.